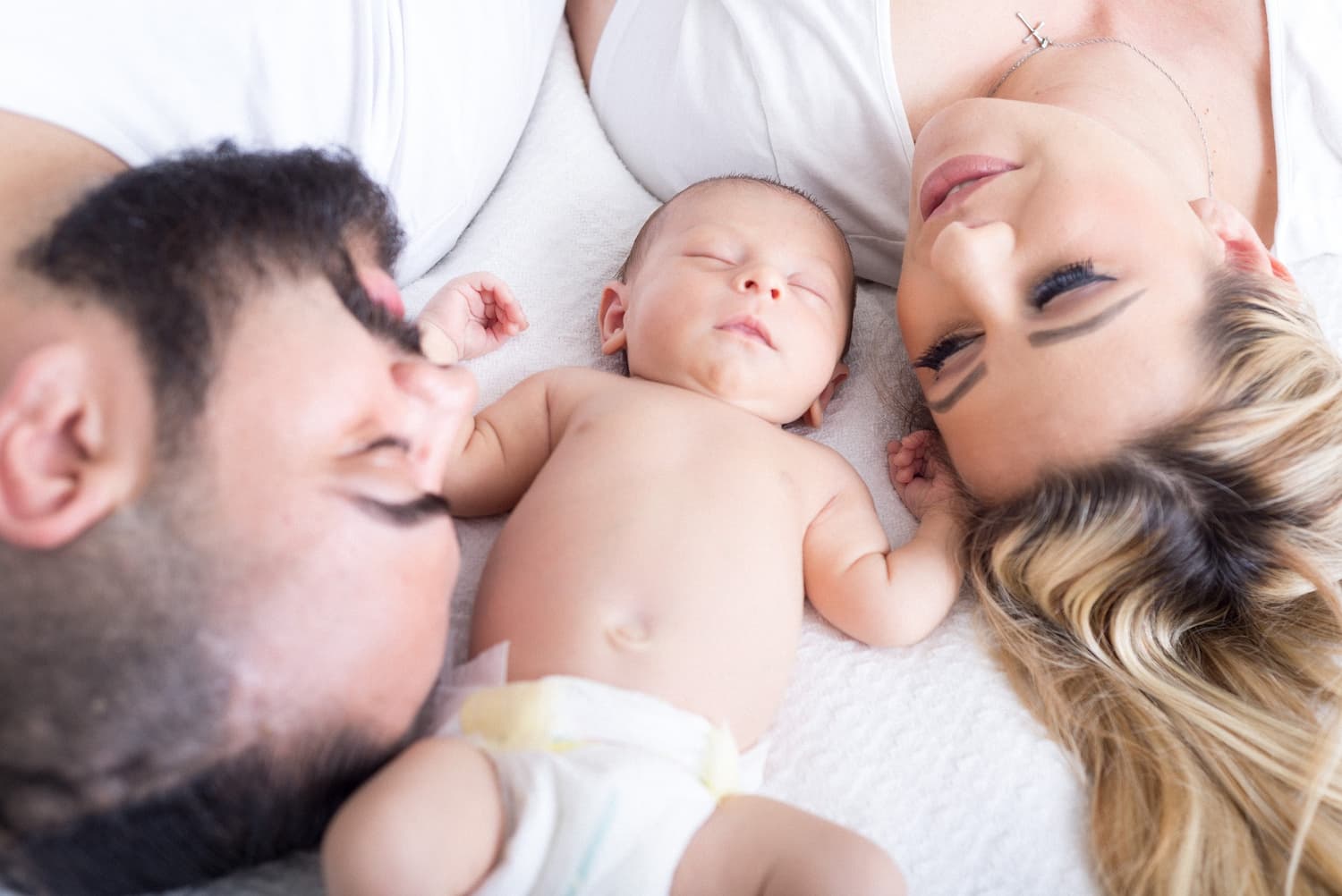 Do you have more than 2 kids and everyone in the household is not sleeping?
Is it difficult to remember the last time you slept for more than a few hours in a row?
Are you able to get some sleep but only when your children crawl into your bed?
Does sleep time become a nightly game of musical beds, with one adult sleeping in a child's bed and another adult sleeping with a toddler's foot in their back?
Perhaps you have been sleeping with your children for months or even years and you are ready to encourage them to sleep on their own. Many clients approach me when they want to stop bedsharing for good but simply don't know how to make the transition.
If this is the situation in your household, the Beautiful Baby Sleep 3 Week Package is for you. Transitioning away from bedsharing or room sharing is a huge change for your children. It is a transition that takes preparation and time if it is going to work. You do not want to force them into their own beds out of frustration or anger. The 3 Week Package will give you a detailed, easy to follow plan that will guide you through the entire process with sensitivity and respect for your children's feelings.
The 3 Week Package is also appropriate for families with children who are waking up several times a night. If you are completely mystified as to why your children are crying out for you a few hours after falling asleep, the 3 Package can offer solutions.
Many parents who select the 3 week Package struggle with routine and building a schedule.
Do you find that although you try to implement a schedule and stick to it, it always fails because you are spending so much time putting the kids to bed? Once they are asleep, you stay up too late trying to squeeze in a few minutes for yourself and the whole broken routine starts again the next morning. If you feel you need extra time to lock down a new routine and get used to a new approach to family sleep, this plan offers an extra week of support and is the perfect plan for you.
The 3 Week Package Includes:
In depth intake form.
One hour intake form review.
In-depth assessment of your family's sleep challenges.
Customized, interactive multimedia Sleep Nurturing Plan.
One hour sleep plan review via telephone or virtual meeting.
3 weeks of unlimited text, phone and email support.
30 minute follow up phone call.
Customized guide to continuing your family's Sleep Nurturing journey.